Once again the great people at Cabot Oil & Gas have done it again. Back in 2012 the company helped raise $4.4 million for a local hospital in Susquehanna County, PA, with half of the money contributed by Cabot (see Cabot Effort Raises $4.4 Million for PA Physicians Clinic). Last year Cabot donated a $2.5 million gift to northeast PA's Lackawanna College (see Cabot Oil & Gas Does it Again – $2.5 Million Gift to Lackawanna College). Cabot remains very active in the NEPA community as a vital, contributing member of the community. Last week Cabot hosted their 2015 Fall Classic Sporting Clay Tourney and raised ANOTHER $110,000 for the Lackawanna College School of Petroleum & Natural Gas. Kind of obliterates the antis lies about evil Big Oil & Gas companies arriving to rape and pillage Mother Earth and damage the communities where they operate…

From the Cabot "Well Said" blog site:
Less than one week ago the weather was beautiful, the autumn colors had just begun to creep into the foliage in northeastern Pennsylvania and 400 people came out to take a shot at the 2015 Fall Classic Sporting Clay Tourney.
Once again the goal of the tournament – besides having a blast on one of the three scenic courses – was to raise money for Lackawanna College School of Petroleum & Natural Gas.
And we are excited to say that we blew away our targeted goal and can announce a grand total of $110,000 raised for the School!
A round of thanks:
The 2015 Fall Classic Sporting Clay Tourney would not have been even HALF as successful if not for our wonderful sponsors, participants and volunteers.
We had 55 students and faculty from the School volunteer their time to help with everything from registration to stocking the the courses to selling hundreds of raffle tickets – all with smiles on their faces.
At 400 shooters this is by far the largest tournament we have ever hosted. A special shout out to Excel Site Rentals for making sure everyone was fed and for Northeast Diversified for bringing much needed caffeine in the morning.
And of course a huge round of thank yous goes out to all of our sponsors for their equipment donations, financial support, swag giveaways and raffle prize donations.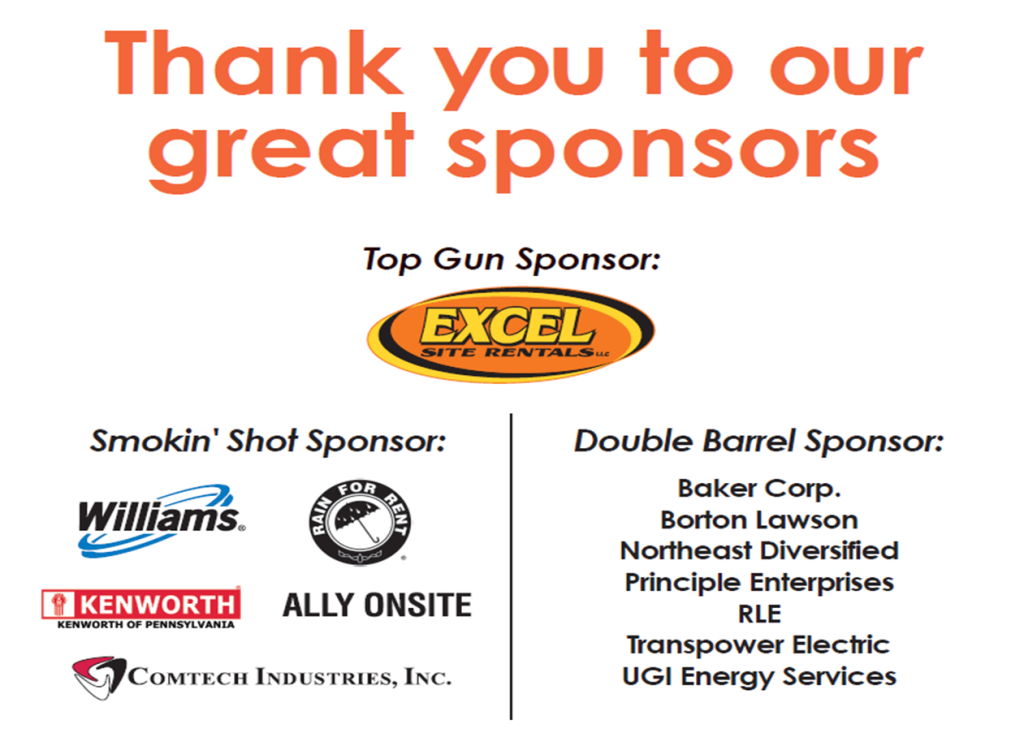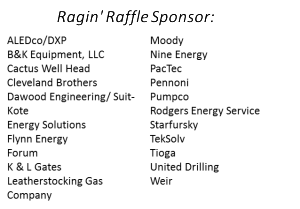 A roundup of the 2015 Fall Classic Sporting Clay Tourney numbers: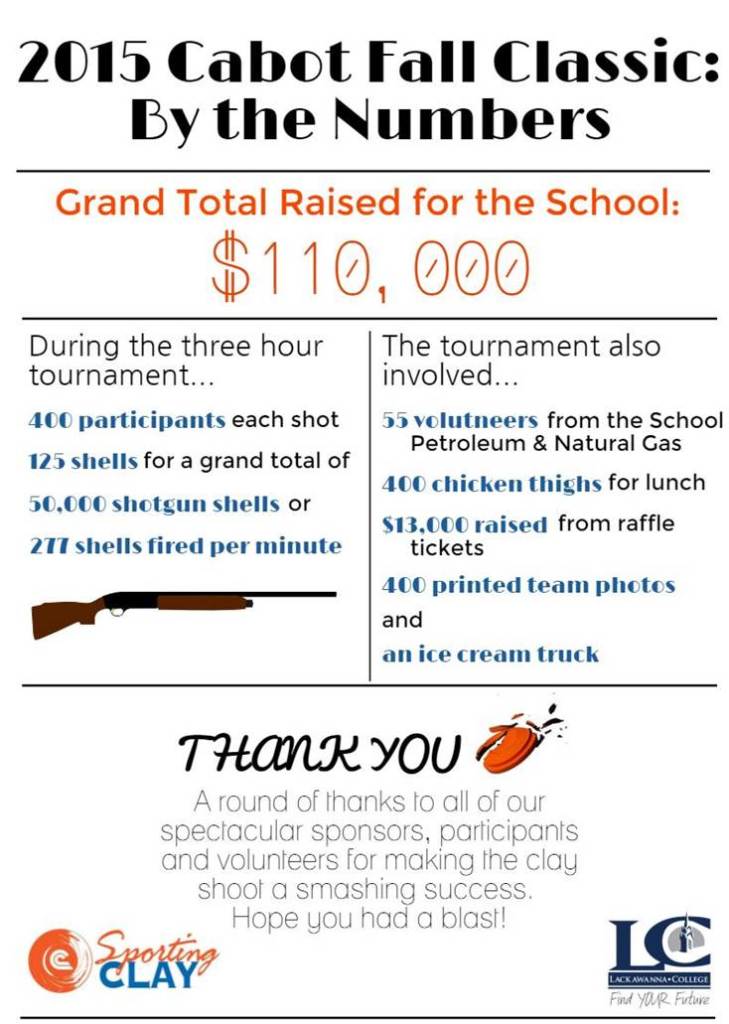 WNEP Power to Save:
The evening before the sporting clay tournament, WNEP premiered a new Power to Save segmentfocusing on the importance of the event and how the School of Petroleum & Natural Gas benefits from the funds raised.
For some cool pictures of the event, click here.